Categories
Halloween filled paper bag with 5 items
This is our fantastic filled goodie bag. Each bag is made of 100% paper, making it fully recyclable. Each bag comes pre-packed with fun and exciting items to keep any child happy!
The bag contains:
Pack of 4 wax crayons
An A6 colouring puzzle book
Mini maze puzzle
Mini jigsaw puzzle
Mini paddle drum
Fun for all ages!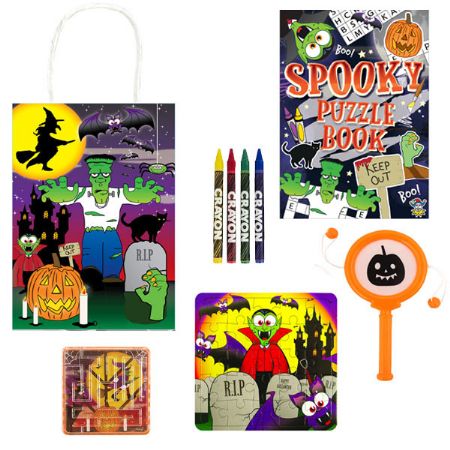 PBTF HAPA5
Single filled bag

Price each ex VAT when you buy

1+
100+
500+
1000+
£0.95
£0.87
£0.80
£0.78