Categories
Single colour your own Easter mug
Design your own mug with 2 colouring templates. Colouring pencils or crayons are sold separately - see item 130124.

This is a clear plastic mug with a pull out white plastic inner. Remove the white inner to slot in the colouring sheet. Mug size : height 10cm, diameter 8.5cm. Box size 10cm x 10.5cm x 8.5 cm.
To clean the item, remove the plastic inner and colouring sheet. Buy in bulk for a reduced price.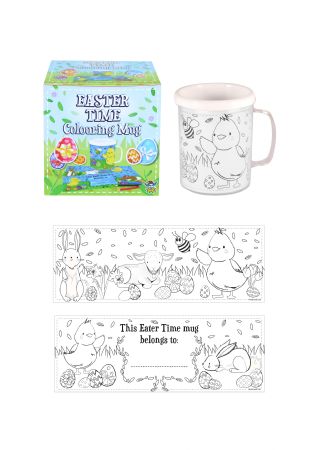 PBT E65200
Single mug

Price each ex VAT when you buy

1+
12+
48+
96+
£0.80
£0.78
£0.70
£0.67
SOLD OUT