Show VAT inclusive prices
Wholesale Fathers day cards and gifts
We have a wide range of wholesale Father's Day gifts and cards.
Our wholesale Father's Day cards include ranges from Simon Elvin, IParty, Silverline, Xpress Yourself, Carson Higham and other quality publishers.
Father's Day is on Sunday June 17th 2018.
Do give us a call on 01842 824505 if we've sold out of anything you'd like to buy, we may have more due in!

28cm Plush Hanging Superhero with cape and eye mask. Comes w...

More details
Single soft toy

Price each ex VAT when you buy

1+
12+
24+
£2.09
£2.00
£1.78

This wooden bird feeder is easy to hang and takes fat balls ...

More details
Single bird feeder

Price each feeder ex VAT when you buy

1+
12+
24+
48+
£0.80
£0.75
£0.69
£0.60

This quirky photo frame makes a fantastic Father's Day gift....

More details
Single frame

Price each frame ex VAT when you buy

1+
6+
12+
24+
£0.99
£0.95
£0.89
£0.79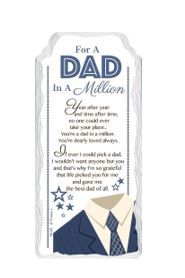 Display box of 6 boxed 'Dad in a Million' ceramic plaques wi...

More details
Box of 6 plaques

Price per box ex VAT when you buy

1+
2+
3+
£12.99
£11.99
£10.75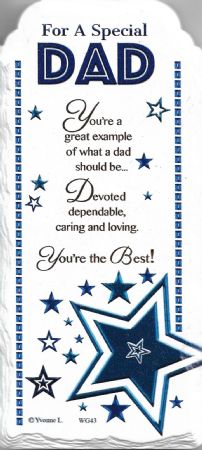 Display box of 6 boxed 'Special Dad' ceramic plaques with a ...

More details
Box of 6 plaques

Price per box ex VAT when you buy

1+
2+
3+
£12.99
£11.99
£10.75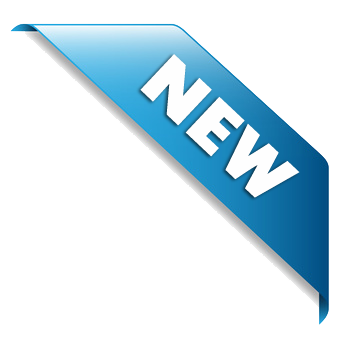 Pack of 24 sheets of quality Simon Elvin gift wrap....

More details
Pack of 24 sheets of wrap

Price each pack ex VAT if you buy

1+
3+
£4.10
£3.60

Pack of 24 sheets of quality Iparty wrapping paper....

More details
Pack of 24 sheets of wrap

Price each pack ex VAT when you buy

1+
3+
£4.10
£3.60

Pack of 24 sheets of Simon Elvin wholesale quality wrap....

More details
Pack of 24 sheets of wrap

Price per pack ex VAT when you buy

1+
3+
£4.10
£3.60

4 packs of 2 sheets of folded gift wrap, with 2 matching tag...

More details
4 packs of wrap and tags

Price each 4 packs ex VAT if you buy

1+
2+
£2.50
£2.25

6 contemporary one in a million gift bags with ribbon handle...

More details
Pack of 6 gift bags

Price each ex VAT if you buy

1+
3+
6+
£3.95
£3.60
£3.40

Pack of 12 Silverline Father's Day cards with 2 traditional ...

More details
Pack of 12 cards

Price per pack ex VAT when you buy

1+
2+
£3.05
£2.82

Pack of 6 Xpress Yourself Father's Day cards with full...

More details
Pack of 6 cards

Price per pack ex VAT when you buy

1+
2+
£2.25
£2.10

Pack of 6 Xpress Yourself Father's Day cards with full...

More details
Pack of 6 cards

Price per pack ex VAT when you buy

1+
2+
£2.25
£2.10

Pack of 6 Xpress Yourself Father's Day cards with full...

More details
Pack of 6 cards

Price per pack ex VAT when you buy

1+
2+
£2.25
£2.10

Pack of 6 Xpress Yourself Father's Day cards with full...

More details
Pack of 6 cards

Price per pack ex VAT when you buy

1+
2+
£2.25
£2.10

Pack of 6 Xpress Yourself Father's Day cards with full...

More details
Pack of 6 cards

Price per pack ex VAT when you buy

1+
2+
£2.25
£2.10

Pack of 6 Isabel's Garden Father's Day cards with glit...

More details
Pack of 6 cards

Price per pack ex VAT when you buy

1+
2+
£3.65
£3.40

Pack of 6 Isabel's Garden Father's Day cards with glitter,&n...

More details
Pack of 6 cards

Price per pack ex VAT when you buy

1+
2+
£3.65
£3.40

Pack of 6 Isabel's Garden Father's Day cards with glitter,&n...

More details
Pack of 6 cards

Price per pack ex VAT when you buy

1+
2+
£3.65
£3.40

Pack of 6 Isabel's Garden Father's Day cards with glitter,&n...

More details
Pack of 6 cards

Price per pack ex VAT when you buy

1+
2+
£3.65
£3.40

Pack of 6 Isabel's Garden Father's Day cards with glitter,&n...

More details
Pack of 6 cards

Price per pack ex VAT when you buy

1+
2+
£3.65
£3.40

Pack of 6 Isabel's Garden Father's Day cards with glitter,&n...

More details
Pack of 6 cards

Price per pack ex VAT when you buy

1+
2+
£3.65
£3.40

Pack of 6 square Second Nature Fathers Day wholesale gr...

More details
Pack of 6 cards

Price per pack ex VAT when you buy

1+
2+
£2.00
£1.90

Pack of 6 square Second Nature Fathers Day wholesale gr...

More details
Pack of 6 cards

Price per pack ex VAT when you buy

1+
2+
£2.00
£1.90

Pack of 6 square Second Nature Fathers Day wholesale gr...

More details
Pack of 6 cards

Price per pack ex VAT when you buy

1+
2+
£2.00
£1.90

Pack of 6 square Second Nature Fathers Day wholesale gr...

More details
Pack of 6 cards

Price per pack ex VAT when you buy

1+
2+
£2.00
£1.90

Pack of 6 square Second Nature Fathers Day wholesale gr...

More details
Pack of 6 cards

Price per pack ex VAT when you buy

1+
2+
£2.00
£1.90

Pack of 6 square Second Nature Fathers Day wholesale gr...

More details
Pack of 6 cards

Price per pack ex VAT when you buy

1+
2+
£2.00
£1.90

Pack of 6 square Second Nature Fathers Day wholesale gr...

More details
Pack of 6 cards

Price per pack ex VAT when you buy

1+
2+
£2.00
£1.90

Simon Elvin pack of 6 foiled and embossed wholesale Fathers ...

More details
Pack of 6 cards

Price per pack ex VAT if you buy

1+
2+
£1.95
£1.85

Simon Elvin pack of 6 foiled and embossed wholesale Fathers ...

More details
Pack of 6 cards

Price per pack ex VAT if you buy

1+
2+
£1.95
£1.85

Quality pack of 6 Iparty large wholesale Fathers Day ca...

More details
Pack of 6 cards

Price per pack ex VAT if you buy

1+
2+
£3.00
£2.70

Simon Elvin pack of 6 foiled and embossed wholesale Fathers ...

More details
Pack of 6 cards

Price per pack ex VAT if you buy

1+
2+
£1.95
£1.85

Simon Elvin pack of 6 foiled and embossed wholesale Fathers ...

More details
Pack of 6 cards

Price per pack ex VAT if you buy

1+
2+
£1.95
£1.85

Simon Elvin pack of 6 foiled and embossed wholesale Fathers ...

More details
Pack of 6 cards

Price per pack ex VAT if you buy

1+
2+
£1.95
£1.85

Quality pack of 6 Iparty large wholesale Fathers Day ca...

More details
Pack of 6 cards

Price per pack ex VAT if you buy

1+
2+
£3.00
£2.70

Pack of 6 large foiled and embossed wholesale Fathers Day ca...

More details
Pack of 6 cards

Price per pack ex VAT if you buy

1+
2+
£2.95
£2.70

Pack of 6 large foiled and embossed wholesale Fathers Day ca...

More details
Pack of 6 cards

Price per pack ex VAT if you buy

1+
2+
£2.95
£2.70

Pack of 6 large foiled and embossed wholesale Fathers Day ca...

More details
Pack of 6 cards

Price per pack ex VAT if you buy

1+
2+
£2.95
£2.70

Quality pack of 6 Iparty large wholesale Fathers Day ca...

More details
Pack of 6 cards

Price per pack ex VAT if you buy

1+
2+
£3.20
£2.95

Simon Elvin pack of 6 foiled and embossed wholesale Fathers ...

More details
Pack of 6 cards

Price per pack ex VAT if you buy

1+
2+
£3.70
£3.40

Iparty pack of 6 large foiled and embossed wholesale Fa...

More details
Pack of 6 cards

Price per pack ex VAT if you buy

1+
2+
£2.85
£2.60

Iparty pack of 6 large foiled and embossed wholesale Fa...

More details
Pack of 6 cards

Price per pack ex VAT if you buy

1+
2+
£2.85
£2.60

Simon Elvin pack of 6 foiled and embossed wholesale Fathers ...

More details
Pack of 6 cards

Price per pack ex VAT if you buy

1+
2+
£3.70
£3.40

Iparty pack of 6 large foiled and embossed wholesale Fa...

More details
Pack of 6 cards

Price per pack ex VAT if you buy

1+
2+
£2.85
£2.60

Simon Elvin pack of 6 foiled and embossed wholesale Fathers ...

More details
Pack of 6 cards

Price per pack ex VAT if you buy

1+
2+
£1.95
£1.85

Iparty pack of 6 large foiled and embossed wholesale Fa...

More details
Pack of 6 cards

Price per pack ex VAT if you buy

1+
2+
£2.85
£2.60

Simon Elvin pack of 6 foiled and embossed wholesale Fathers ...

More details
Pack of 6 cards

Price per pack ex VAT if you buy

1+
2+
£1.95
£1.85

Simon Elvin pack of 6 foiled and embossed wholesale Fathers ...

More details
Pack of 6 cards

Price per pack ex VAT if you buy

1+
2+
£1.95
£1.85

Pack of 6 large foiled and embossed wholesale Fathers Day ca...

More details
Pack of 6 cards

Price per pack ex VAT if you buy

1+
2+
£2.95
£2.70

Pack of 6 large foiled and embossed wholesale Fathers Day ca...

More details
Pack of 6 cards

Price per pack ex VAT if you buy

1+
2+
£2.95
£2.70

Quality pack of 6 Iparty large wholesale Fathers Day ca...

More details
Pack of 6 cards

Price per pack ex VAT if you buy

1+
2+
£2.85
£2.60

Quality pack of 6 Iparty large wholesale Fathers Day ca...

More details
Pack of 6 cards

Price per pack ex VAT if you buy

1+
2+
£3.20
£2.95

Quality pack of 6 Iparty large wholesale Fathers Day ca...

More details
Pack of 6 cards

Price per pack ex VAT if you buy

1+
2+
£2.85
£2.60

Quality pack of 6 Iparty large wholesale Fathers Day ca...

More details
Pack of 6 cards

Price per pack ex VAT if you buy

1+
2+
£3.20
£2.85

Quality pack of 6 Iparty large wholesale Fathers Day ca...

More details
Pack of 6 cards

Price per pack ex VAT if you buy

1+
2+
£3.20
£2.95

Quality pack of 6 Iparty large wholesale Fathers Day ca...

More details
Pack of 6 cards

Price per pack ex VAT if you buy

1+
2+
£2.85
£2.60

Quality pack of 6 Iparty large wholesale Fathers Day ca...

More details
Pack of 6 cards

Price per pack ex VAT if you buy

1+
2+
£2.85
£2.60

Simon Elvin pack of 6 foiled and embossed wholesale Fathers ...

More details
Pack of 6 cards

Price per pack ex VAT if you buy

1+
2+
£1.95
£1.85

Simon Elvin pack of 6 large foiled and embossed wholesale Fa...

More details
Pack of 6 cards

Price per pack ex VAT if you buy

1+
2+
£3.79
£3.60

Quality pack of 6 Iparty large cute wholesale Fathers D...

More details
Pack of 6 cards

Price per pack ex VAT if you buy

1+
2+
£3.00
£2.80

Quality pack of 6 Simon Elvin large wholesale Fathers Day ca...

More details
Pack of 6 cards

Price per pack ex VAT if you buy

1+
2+
£3.40
£3.15

Quality pack of 6 Simon Elvin large wholesale Fathers Day ca...

More details
Pack of 6 cards

Price per pack ex VAT if you buy

1+
2+
£3.40
£3.15

Quality pack of 6 Xpress Yourself large wholesale Fathers Da...

More details
Pack of 6 cards

Price per pack ex VAT if you buy

1+
2+
£2.85
£2.60

Pack of 6 large foiled and embossed wholesale Fathers Day ca...

More details
Pack of 6 cards

Price per pack ex VAT if you buy

1+
2+
£2.95
£2.70

Pack of 6 large Xpress Yourself glitter finish contemporary ...

More details
Pack of 6 cards

Price per pack ex VAT if you buy

1+
2+
£3.79
£3.55

Simon Elvin pack of 6 foiled and embossed wholesale Fathers ...

More details
Pack of 6 cards

Price per pack ex VAT if you buy

1+
2+
£3.79
£3.55

Simon Elvin pack of 6 foiled and embossed wholesale Fathers ...

More details
Pack of 6 cards

Price per pack ex VAT if you buy

1+
2+
£2.25
£2.15

Simon Elvin pack of 6 foiled and embossed wholesale Fathers ...

More details
Pack of 6 cards

Price per pack ex VAT if you buy

1+
2+
£2.25
£2.15

Pack of 6 Bon Bon wholesale greeting cards of the same ...

More details
Pack of 6 cards

Price per pack ex VAT when you buy

1+
2+
£2.00
£1.90

Pack of 6 Carson Higham wholesale greeting cards of the same...

More details
Pack of 6 cards

Price per pack ex VAT when you buy

1+
2+
£2.15
£2.05

Pack of 6 Carson Higham wholesale hand embellished greetings...

More details
Pack of 6 cards

Price per pack ex VAT when you buy

1+
2+
£2.15
£2.05

Simon Elvin pack of 6 foiled and embossed wholesale Fathers ...

More details
Pack of 6 cards

Price per pack ex VAT if you buy

1+
2+
£1.95
£1.85

Simon Elvin pack of 6 foiled and embossed wholesale Fathers ...

More details
Pack of 6 cards

Price per pack ex VAT if you buy

1+
2+
£1.95
£1.85

Quality pack of 6 Iparty large wholesale Fathers Day ca...

More details
Pack of 6 cards

Price per pack ex VAT when you buy

1+
2+
£3.00
£2.70

Simon Elvin pack of 6 foiled and embossed wholesale Fathers ...

More details
Pack of 6 cards

Price per pack ex VAT if you buy

1+
2+
£1.95
£1.85

Simon Elvin pack of 6 foiled and embossed wholesale Fathers ...

More details
Pack of 6 cards

Price per pack ex VAT if you buy

1+
2+
£3.70
£3.40

Simon Elvin pack of 6 foiled and embossed wholesale Fathers ...

More details
Pack of 6 cards

Price per pack ex VAT if you buy

1+
2+
£3.70
£3.40

Simon Elvin pack of 6 foiled and embossed wholesale Fathers ...

More details
Pack of 6 cards

Price per pack ex VAT if you buy

1+
2+
£1.95
£1.85

Pack of 6 large foiled and embossed wholesale Fathers Day ca...

More details
Pack of 6 cards

Price per pack ex VAT if you buy

1+
2+
£2.95
£2.70

Iparty pack of 6 large foiled and embossed wholesale Fa...

More details
Pack of 6 cards

Price per pack ex VAT if you buy

1+
2+
£2.65
£2.50

Iparty pack of 6 large foiled and embossed wholesale Fa...

More details
Pack of 6 cards

Price per pack ex VAT if you buy

1+
2+
£3.40
£3.15

Iparty pack of 6 large foiled and embossed wholesale Fa...

More details
Pack of 6 cards

Price per pack ex VAT if you buy

1+
2+
£2.65
£2.50

Simon Elvin pack of 6 foiled and embossed wholesale Fathers ...

More details
Pack of 6 cards

Price per pack ex VAT if you buy

1+
2+
£3.79
£3.55

Quality pack of 6 Iparty large wholesale Fathers Day Cards c...

More details
Pack of 6 cards

Price per pack ex VAT if you buy

1+
2+
£3.00
£2.80

Quality pack of 6 Hambledon Gold large wholesale Fathers Day...

More details
Pack of 6 cards

Price per pack ex VAT if you buy

1+
2+
£2.50
£2.30

Iparty pack of 6 large foiled and embossed wholesale Fa...

More details
Pack of 6 cards

Price per pack ex VAT if you buy

1+
2+
£2.85
£2.60
| | |
| --- | --- |
| | BACK TO TOP |