Open Product Filters
Categories
Show VAT inclusive prices
Carson Higham Greeting Cards
We're delighted to stock a wide range of gorgeous Carson Higham greeting cards.
Designed and made in England, most of the cards are blank inside so the exact message required can be written inside.

They feature beautiful blooms, sassy shoes, yummy cakes and many other colourful contemporary designs. Many of the birthday cards and some of the occasions cards are finished with tiny, delicate jewels and some have a glitter finish too.

They're a great addition to our quality ranges and can be bought in packs of 6 cards the same, or in our exclusive assortments of 36 cards across 6 designs. We're sure you'll love them as much as we do!

Assortment of 36 Carson Higham wholesale hand embellish...

More details
Assortment of 36 cards

Price per asst ex VAT when you buy

1+
3+
£17.40
£16.20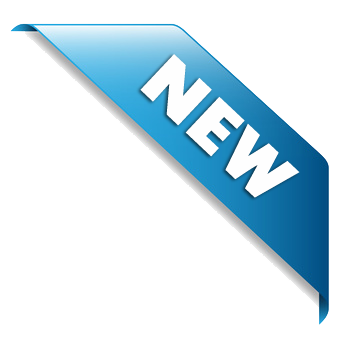 Assortment of 36 Carson Higham wholesale birthday cards...

More details
Assortment of 36 cards

Price per asst ex VAT when you buy

1+
3+
£14.40
£13.80

Quality pack of 6 Carson Higham greeting cards of the same d...

More details
Pack of 6 cards

Price per pack ex VAT when you buy

1+
2+
£2.40
£2.30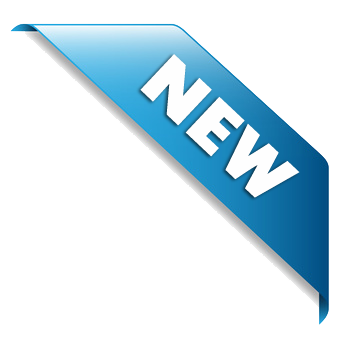 Pack of 6 Carson Higham wholesale thank you cards of the sam...

More details
Pack of 6 cards

Price per pack ex VAT when you buy

1+
2+
£2.40
£2.30

Pack of 6 Carson inspirational cards 'those we lost and love...

More details
Pack of 6 cards

Price per pack ex VAT when you buy

1+
2+
£2.40
£2.30

Pack of 6 Carson Higham greetings cards of the same design, ...

More details
Pack of 6 cards

Price per pack ex VAT when you buy

1+
2+
£2.40
£2.30

Pack of 6 Carson Higham wholesale cards of the same design, ...

More details
Pack of 6 cards

Price per pack ex VAT when you buy

1+
2+
£2.40
£2.30

Pack of 6 Carson Higham wholesale cards of the same contempo...

More details
Pack of 6 cards

Price per pack ex VAT when you buy

1+
2+
£2.40
£2.30

Pack of 6 Carson Higham wholesale cards of the same design w...

More details
Pack of 6 cards

Price per pack ex VAT when you buy

1+
2+
£2.40
£2.30

Pack of 6 Carson Higham wholesale cards of the same contempo...

More details
Pack of 6 cards

Price per pack ex VAT when you buy

1+
2+
£2.40
£2.30

Pack of 6 Carson Higham wholesale open female birthday ...

More details
Pack of 6 cards

Price per pack ex VAT when you buy

1+
2+
£2.40
£2.30

Pack of 6 Carson Higham wholesale cards of the same contempo...

More details
Pack of 6 cards

Price per pack ex VAT when you buy

1+
2+
£2.40
£2.30

Pack of 6 Carson Higham wholesale cards of the same design w...

More details
Pack of 6 cards

Price per pack ex VAT when you buy

1+
2+
£2.40
£2.30

Pack of 6 Carson Higham greetings cards of the same design, ...

More details
Pack of 6 cards

Price per pack ex VAT when you buy

1+
2+
£2.40
£2.30

Pack of 6 Carson Higham wholesale cards of the same design w...

More details
Pack of 6 cards

Price per pack ex VAT when you buy

1+
2+
£2.40
£2.30

Pack of 6 Carson Higham wholesale cards of the same design w...

More details
Pack of 6 cards

Price per pack ex VAT when you buy

1+
2+
£2.40
£2.30

Pack of 6 Carson Higham wholesale cards of the same design w...

More details
Pack of 6 cards

Price per pack ex VAT when you buy

1+
2+
£2.40
£2.30

Pack of 6 Carson Higham wholesale cards of the same design w...

More details
Pack of 6 cards

Price per pack ex VAT when you buy

1+
2+
£2.40
£2.30

Pack of 6 Carson Higham wholesale cards of the same design w...

More details
Pack of 6 cards

Price per pack ex VAT when you buy

1+
2+
£2.40
£2.30

Pack of 6 Carson Higham wholesale cards of the same design w...

More details
Pack of 6 cards

Price per pack ex VAT when you buy

1+
2+
£2.40
£2.30

Pack of 6 Carson Higham wholesale cards of the same design w...

More details
Pack of 6 cards

Price per pack ex VAT when you buy

1+
2+
£2.40
£2.30

Pack of 6 Carson Higham wholesale cards of the same design w...

More details
Pack of 6 cards

Price per pack ex VAT when you buy

1+
2+
£2.40
£2.30

Pack of 6 Carson Higham wholesale birthday cards of the same...

More details
Pack of 6 cards

Price per pack ex VAT when you buy

1+
2+
£2.40
£2.30

Pack of 6 Carson Higham wholesale cards of the same design w...

More details
Pack of 6 cards

Price per pack ex VAT when you buy

1+
2+
£2.40
£2.30

Pack of 6 Carson Higham wholesale cards of the same design w...

More details
Pack of 6 cards

Price per pack ex VAT when you buy

1+
2+
£2.40
£2.30

Pack of 6 Carson Higham wholesale cards of the same design w...

More details
Pack of 6 cards

Price per pack ex VAT when you buy

1+
2+
£2.40
£2.30

Pack of 6 Carson Higham wholesale cards of the same design w...

More details
Pack of 6 cards

Price per pack ex VAT when you buy

1+
2+
£2.40
£2.30

Pack of 6 Carson Higham wholesale birthday cards of the same...

More details
Pack of 6 cards

Price per pack ex VAT when you buy

1+
2+
£2.40
£2.30

Pack of 6 Carson Higham wholesale cards of the same design w...

More details
Pack of 6 cards

Price per pack ex VAT when you buy

1+
2+
£2.40
£2.30

Quality pack of 6 Carson Higham wholesale greeting cards of ...

More details
Pack of 6 cards

Price per pack ex VAT when you buy

1+
2+
£2.40
£2.30

Pack of 6 Carson Higham wholesale cards of the same design w...

More details
Pack of 6 cards

Price per pack ex VAT when you buy

1+
2+
£2.40
£2.30

Pack of 6 Carson Higham cards with white envlopes. These ca...

More details
Pack of 6 cards

Price per pack ex VAT when you buy

1+
2+
£2.40
£2.30

Pack of 6 Carson inspirational cards sending you love. Word...

More details
Pack of 6 cards

Price per pack ex VAT when you buy

1+
2+
£2.40
£2.30

Pack of 6 Carson Higham wholesale greeting cards of th...

More details
Pack of 6 cards

Price per pack ex VAT when you buy

1+
2+
£2.40
£2.30

Pack of 6 Carson Higham wholesale greeting cards of th...

More details
Pack of 6 cards

Price per pack ex VAT when you buy

1+
2+
£2.40
£2.30

Pack of 6 Carson Higham wholesalecards of the same design wi...

More details
Pack of 6 cards

Price per pack ex VAT when you buy

1+
2+
£2.40
£2.30

Pack of 6 Carson Higham cards of the same design with white ...

More details
Pack of 6 cards

Price per pack ex VAT when you buy

1+
2+
£2.40
£2.30

Pack of 6 Carson Higham cards of the same design with white ...

More details
Pack of 6 cards

Price per pack ex VAT when you buy

1+
2+
£2.40
£2.30

Pack of 6 Carson Higham wholesale cards of the same des...

More details
Pack of 6 cards

Price per pack ex VAT when you buy

1+
2+
£2.40
£2.30

Pack of 6 Carson Higham wholesale hand embellished cards of ...

More details
Pack of 6 cards

Price per pack ex VAT when you buy

1+
2+
£2.40
£2.30

Pack of 6 Carson Higham wholesale hand embellished cards of ...

More details
Pack of 6 cards

Price per pack ex VAT when you buy

1+
2+
£2.40
£2.30

Pack of 6 Carson Higham wholesale cards of the same design w...

More details
Pack of 6 cards

Price per pack ex VAT when you buy

1+
2+
£2.40
£2.30

Carson Higham wholesale greeting cards of the same contempor...

More details
Pack of 6 cards

Price per pack ex VAT when you buy

1+
2+
£2.40
£2.30

Carson Higham wholesale greeting cards of the same contempor...

More details
Pack of 6 cards

Price per pack ex VAT when you buy

1+
2+
£2.40
£2.30

Carson Higham wholesale greeting cards of the same contempor...

More details
Pack of 6 cards

Price per pack ex VAT when you buy

1+
2+
£2.40
£2.30

Pack of 6 Carson Higham cards,all of me loves all of you.Wor...

More details
Pack of 6 cards

Price per pack ex VAT when you buy

1+
2+
£2.40
£2.30

Pack of 6 Carson Higham wholesale cards of the same contempo...

More details
Pack of 6 cards

Price per pack ex VAT when you buy

1+
2+
£2.40
£2.30

Pack of 6 Carson Higham wholesale cards of the same contempo...

More details
Pack of 6 cards

Price per pack ex VAT when you buy

1+
2+
£2.40
£2.30

Pack of 6 Carson Higham wholesale cards of the same contempo...

More details
Pack of 6 cards

Price per pack ex VAT when you buy

1+
2+
£2.40
£2.30

Pack of 6 Carson Higham wholesale cards of the same colourfu...

More details
Pack of 6 cards

Price per pack ex VAT when you buy

1+
2+
£2.40
£2.30

Pack of 6 Carson Higham wholesale greeting cards of the same...

More details
Pack of 6 cards

Price per pack ex VAT when you buy

1+
2+
£2.40
£2.30

Pack of 6 Carson Higham wholesale cards of the same contempo...

More details
Pack of 6 cards

Price per pack ex VAT when you buy

1+
2+
£2.40
£2.30

Pack of 6 Carson Higham wholesale greeting cards of the same...

More details
Pack of 6 cards

Price per pack ex VAT when you buy

1+
2+
£2.40
£2.30

Pack of 6 Carson Higham wholesale cards of the same contempo...

More details
Pack of 6 cards

Price per pack ex VAT when you buy

1+
2+
£2.40
£2.30

Pack of 6 Carson Higham wholesale greeting cards of the same...

More details
Pack of 6 cards

Price per pack ex VAT when you buy

1+
2+
£2.40
£2.30

Pack of 6 Carson Higham wholesale new home cards of the same...

More details
Pack of 6 cards

Price per pack ex VAT when you buy

1+
2+
£2.40
£2.30

Pack of 6 Carson Higham wbaby shower cards of the same ...

More details
Pack of 6 cards

Price per pack ex VAT when you buy

1+
2+
£2.40
£2.30

Pack of 6 Carson Higham baby shower cards of the same d...

More details
Pack of 6 cards

Price per pack ex VAT when you buy

1+
2+
£2.40
£2.30

Pack of 6 Carson Higham wholesale cards of the same design a...

More details
Pack of 6 cards

Price per pack ex VAT when you buy

1+
2+
£2.40
£2.30

Pack of 6 Carson Higham wbaby shower cards of the same ...

More details
Pack of 6 cards

Price per pack ex VAT when you buy

1+
2+
£2.40
£2.30

Pack of 6 Carson Higham wholesale new baby cards of the same...

More details
Pack of 6 cards

Price per pack ex VAT when you buy

1+
2+
£2.40
£2.30

Pack of 6 Carson Higham cards of the same design with white ...

More details
Pack of 6 cards

Price per pack ex VAT when you buy

1+
2+
£2.40
£2.30

Pack of 6 Carson Higham cards of the same design with white ...

More details
Pack of 6 cards

Price per pack ex VAT when you buy

1+
2+
£2.40
£2.30

Pack of 6 Carson Higham christening cards of the same design...

More details
Pack of 6 cards

Price per pack ex VAT when you buy

1+
2+
£2.40
£2.30

Pack of 6 Carson Higham new baby cards of the same design wi...

More details
Pack of 6 cards

Price per pack ex VAT when you buy

1+
2+
£2.40
£2.30

Pack of 6 Carson Higham new baby cards of the same design wi...

More details
Pack of 6 cards

Price per pack ex VAT when you buy

1+
2+
£2.40
£2.30

Pack of 6 Carson Higham wholesale new baby cards of the same...

More details
Pack of 6 cards

Price per pack ex VAT when you buy

1+
2+
£2.40
£2.30

Pack of 6 Carson Higham wholesale new baby cards of the same...

More details
Pack of 6 cards

Price per pack ex VAT when you buy

1+
2+
£2.40
£2.30

Pack of 6 Carson Higham new baby cards of the same design wi...

More details
Pack of 6 cards

Price per pack ex VAT when you buy

1+
2+
£2.40
£2.30

Pack of 6 Carson Higham wholesale new baby cards of the...

More details
Pack of 6 cards

Price per pack ex VAT when you buy

1+
2+
£2.40
£2.30

Pack of 6 Carson Higham wholesale new baby cards of the same...

More details
Pack of 6 cards

Price per pack ex VAT when you buy

1+
2+
£2.40
£2.30

Pack of 6 Carson Higham wholesale new baby cards of the same...

More details
Pack of 6 cards

Price per pack ex VAT when you buy

1+
2+
£2.40
£2.30

Pack of 6 Carson Higham wholesale new baby cards of the...

More details
Pack of 6 cards

Price per pack ex VAT when you buy

1+
2+
£2.40
£2.30

Pack of 6 Carson Higham wholesale new baby cards of the same...

More details
Pack of 6 cards

Price per pack ex VAT when you buy

1+
2+
£2.40
£2.30

Pack of 6 Carson Higham wholesale new baby cards of the same...

More details
Pack of 6 cards

Price per pack ex VAT when you buy

1+
2+
£2.40
£2.30

Pack of 6 Carson Higham wholesale cards of the same design a...

More details
Pack of 6 cards

Price per pack ex VAT when you buy

1+
2+
£2.40
£2.30

Pack of 6 Carson Higham christening cards of the same design...

More details
Pack of 6 cards

Price per pack ex VAT when you buy

1+
2+
£2.40
£2.30

Pack of 6 Carson Higham christening cards of the same design...

More details
Pack of 6 cards

Price per pack ex VAT when you buy

1+
2+
£2.40
£2.30

Pack of 6 Carson Higham christening cards of the same design...

More details
Pack of 6 cards

Price per pack ex VAT when you buy

1+
2+
£2.40
£2.30

Pack of 6 Carson Higham naming day cards of the same d...

More details
Pack of 6 cards

Price per pack ex VAT when you buy

1+
2+
£2.40
£2.30

Pack of 6 Carson Higham naming day cards of the same d...

More details
Pack of 6 cards

Price per pack ex VAT when you buy

1+
2+
£2.40
£2.30

Pack of 6 Carson Higham wholesale cards of the same design a...

More details
Pack of 6 cards

Price per pack ex VAT when you buy

1+
2+
£2.40
£2.30

Pack of 6 Carson Higham wholesale cards of the same design a...

More details
Pack of 6 cards

Price per pack ex VAT when you buy

1+
2+
£2.40
£2.30

Pack of 6 Carson Higham wholesale greeting cards of the same...

More details
Pack of 6 cards

Price per pack ex VAT when you buy

1+
2+
£2.40
£2.30

Pack of 6 Carson Higham wholesale greeting cards of the same...

More details
Pack of 6 cards

Price per pack ex VAT when you buy

1+
2+
£2.40
£2.30

Quality pack of 6 Carson Higham greeting cards of the same d...

More details
Pack of 6 cards

Price per pack ex VAT when you buy

1+
2+
£2.40
£2.30

Pack of 6 Carson Higham wholesale birthday cards of the same...

More details
Pack of 6 cards

Price per pack ex VAT when you buy

1+
2+
£2.40
£2.30

Pack of 6 Carson Higham wholesale greeting cards of the...

More details
Pack of 6 cards

Price per pack ex VAT when you buy

1+
2+
£2.40
£2.30

Pack of 6 Carson Higham birthday cards of the same design an...

More details
Pack of 6 cards

Price per pack ex VAT when you buy

1+
2+
£2.40
£2.30

Pack of 6 Carson Higham birthday cards of the same design an...

More details
Pack of 6 cards

Price per pack ex VAT when you buy

1+
2+
£2.40
£2.30

Pack of 6 Carson Higham birthday cards of the same contempor...

More details
Pack of 6 cards

Price per pack ex VAT when you buy

1+
2+
£2.40
£2.30

Pack of 6 Carson Higham sympathy cards with white envelopes....

More details
Pack of 6 cards

Price per pack ex VAT when you buy

1+
2+
£2.40
£2.30

Pack of 6 Caron Higham cards of the same colourful design.&n...

More details
Pack of 6 cards

Price per pack ex VAT when you buy

1+
2+
£2.40
£2.30

Pack of 6 Caron Higham cards of the same colourful design.&n...

More details
Pack of 6 cards

Price per pack ex VAT when you buy

1+
2+
£2.40
£2.30

Pack of 6 Carson Higham birthday cards of the same colourful...

More details
Pack of 6 cards

Price per pack ex VAT when you buy

1+
2+
£2.40
£2.30

Pack of 6 Carson Higham birthday cards of the same colourful...

More details
Pack of 6 cards

Price per pack ex VAT when you buy

1+
2+
£2.40
£2.30

Pack of 6 Carson Higham birthday cards of the same colourful...

More details
Pack of 6 cards

Price per pack ex VAT when you buy

1+
2+
£2.40
£2.30

Pack of 6 Carson Higham birthday cards of the same colourful...

More details
Pack of 6 cards

Price per pack ex VAT when you buy

1+
2+
£2.40
£2.30

Pack of 6 Carson Higham wholesale cards of the same design w...

More details
Pack of 6 cards

Price per pack ex VAT when you buy

1+
2+
£2.40
£2.30

Pack of 6 Carson Higham wholesale cards of the same design w...

More details
Pack of 6 cards

Price per pack ex VAT when you buy

1+
2+
£2.40
£2.30

Pack of 6 Carson Higham wholesale cards of the same design w...

More details
Pack of 6 cards

Price per pack ex VAT when you buy

1+
2+
£2.40
£2.30

Pack of 6 Carson Higham wholesale cards of the same design w...

More details
Pack of 6 cards

Price per pack ex VAT when you buy

1+
2+
£2.40
£2.30

Pack of 6 Carson Higham wholesale cards of the same design w...

More details
Pack of 6 cards

Price per pack ex VAT when you buy

1+
2+
£2.40
£2.30

Pack of 6 Carson Higham wholesale cards of the same design w...

More details
Pack of 6 cards

Price per pack ex VAT when you buy

1+
2+
£2.40
£2.30

Pack of 6 Carson Higham wholesale cards of the same design w...

More details
Pack of 6 cards

Price per pack ex VAT when you buy

1+
2+
£2.40
£2.30

Pack of 6 Carson Higham wholesale hand birthday cards of the...

More details
Pack of 6 cards

Price per pack ex VAT when you buy

1+
2+
£2.40
£2.30

Pack of 6 Carson Higham wholesale hand embellished birthday ...

More details
Pack of 6 cards

Price per pack ex VAT when you buy

1+
2+
£2.40
£2.30

Pack of 6 Carson Higham wholesale birthday cards of the...

More details
Pack of 6 cards

Price per pack ex VAT when you buy

1+
2+
£2.40
£2.30

Pack of 6 Carson Higham wholesale birthday cards of the same...

More details
Pack of 6 cards

Price per pack ex VAT when you buy

1+
2+
£2.40
£2.30

Pack of 6 Carson Higham wholesale birthday cards of the...

More details
Pack of 6 cards

Price per pack ex VAT when you buy

1+
2+
£2.40
£2.30

Pack of 6 Carson Higham wholesale cards of the same design w...

More details
Pack of 6 cards

Price per pack ex VAT when you buy

1+
2+
£2.40
£2.30

Pack of 6 Carson Higham wholesale cards of the same design w...

More details
Pack of 6 cards

Price per pack ex VAT when you buy

1+
2+
£2.40
£2.30

Pack of 6 Carson Higham wholesale birthday cards of the same...

More details
Pack of 6 cards

Price per pack ex VAT when you buy

1+
2+
£2.40
£2.30

Pack of 6 Carson Higham wholesale birthday cards of the same...

More details
Pack of 6 cards

Price per pack ex VAT when you buy

1+
2+
£2.40
£2.30

Pack of 6 Carson Higham wholesale birthday cards of the same...

More details
Pack of 6 cards

Price per pack ex VAT when you buy

1+
2+
£2.40
£2.30

Pack of 6 Carson Higham wholesale birthday cards of the same...

More details
Pack of 6 cards

Price per pack ex VAT when you buy

1+
2+
£2.40
£2.30

Pack of 6 Carson Higham wholesale greeting cards of the same...

More details
Pack of 6 cards

Price per pack ex VAT when you buy

1+
2+
£2.40
£2.30

Pack of 6 Carson Higham wholesale greeting cards of the same...

More details
Pack of 6 cards

Price per pack ex VAT when you buy

1+
2+
£2.40
£2.30

Pack of 6 Carson Higham wholesale greeting cards of the same...

More details
Pack of 6 cards

Price per pack ex VAT when you buy

1+
2+
£2.40
£2.30

Pack of 6 Carson Higham wholesale cards of the same contempo...

More details
Pack of 6 cards

Price per pack ex VAT when you buy

1+
2+
£2.40
£2.30

Pack of 6 Carson Higham wholesale cards of the same contempo...

More details
Pack of 6 cards

Price per pack ex VAT when you buy

1+
2+
£2.40
£2.30

Pack of 6 Carson Higham wholesale cards of the same design w...

More details
Pack of 6 cards

Price per pack ex VAT when you buy

1+
2+
£2.40
£2.30

Pack of 6 Carson Higham wholesale birthday cards of the same...

More details
Pack of 6 cards

Price per pack ex VAT when you buy

1+
2+
£2.40
£2.30

Pack of 6 Carson Higham wholesale birthday cards of the same...

More details
Pack of 6 cards

Price per pack ex VAT when you buy

1+
2+
£2.40
£2.30

Pack of 6 Carson Higham wholesale birthday cards of the same...

More details
Pack of 6 cards

Price per pack ex VAT when you buy

1+
2+
£2.40
£2.30

Pack of 6 Carson Highm birthday cards of the same colourful ...

More details
Pack of 6 cards

Price per pack ex VAT when you buy

1+
2+
£2.40
£2.30

Pack of 6 Carson Higham wholesale greeting cards of th...

More details
Pack of 6 cards

Price per pack ex VAT when you buy

1+
2+
£2.40
£2.30

Pack of 6 Carson Highm birthday cards of the same colourful ...

More details
Pack of 6 cards

Price per pack ex VAT when you buy

1+
2+
£2.40
£2.30

Pack of 6 Carson Higham wholesale birthday cards of the same...

More details
Pack of 6 cards

Price per pack ex VAT when you buy

1+
2+
£2.40
£2.30

Pack of 6 Carson Higham wholesale birthday cards of the same...

More details
Pack of 6 cards

Price per pack ex VAT when you buy

1+
2+
£2.40
£2.30

Pack of 6 Carson Higham wholesale birthday cards of the same...

More details
Pack of 6 cards

Price per pack ex VAT when you buy

1+
2+
£2.40
£2.30

Pack of 6 Carson Higham wholesale birthday cards of the same...

More details
Pack of 6 cards

Price per pack ex VAT when you buy

1+
2+
£2.40
£2.30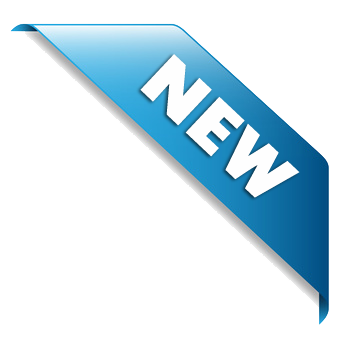 Pack of 6 Carson Higham wholesale greeting cards of the same...

More details
Pack of 6 cards

Price per pack ex VAT when you buy

1+
2+
£2.40
£2.30

Pack of 6 Carson Higham wholesale greeting cards of the same...

More details
Pack of 6 cards

Price per pack ex VAT when you buy

1+
2+
£2.40
£2.30

Pack of 6 Carson Higham birthday cards of the same colourful...

More details
Pack of 6 cards

Price per pack ex VAT when you buy

1+
2+
£2.40
£2.30

Pack of 6 Carson Higham wholesale greeting cards of the same...

More details
Pack of 6 cards

Price per pack ex VAT when you buy

1+
2+
£2.40
£2.30

Pack of 6 Carson Higham birthday cards of the same colourful...

More details
Pack of 6 cards

Price per pack ex VAT when you buy

1+
2+
£2.40
£2.30

Pack of 6 Carson Higham wholesale cards of the same design w...

More details
Pack of 6 cards

Price per pack ex VAT when you buy

1+
2+
£2.40
£2.30

Pack of 6 Carson Higham wholesale cards of the same contempo...

More details
Pack of 6 cards

Price per pack ex VAT when you buy

1+
2+
£2.40
£2.30

Pack of 6 Carson Higham wholesale birthday cards of the same...

More details
Pack of 6 cards

Price per pack ex VAT when you buy

1+
2+
£2.40
£2.30

Pack of 6 Carson Higham wholesale greeting cards of the same...

More details
Pack of 6 cards

Price per pack ex VAT when you buy

1+
2+
£2.40
£2.30

Pack of 6 Carson Higham wholesale greeting cards of the same...

More details
Pack of 6 cards

Price per pack ex VAT when you buy

1+
2+
£2.40
£2.30

Pack of 6 Carson Higham wholesale birthday cards of the same...

More details
Pack of 6 cards

Price per pack ex VAT when you buy

1+
2+
£2.40
£2.30

Pack of 6 Carson Higham wholesale cards of the same design w...

More details
Pack of 6 cards

Price per pack ex VAT when you buy

1+
2+
£2.40
£2.30

Pack of 6 Carson Higham wholesale cards of the same design w...

More details
Pack of 6 cards

Price per pack ex VAT when you buy

1+
2+
£2.40
£2.30

Pack of 6 Carson Higham wholesale greeting cards of the same...

More details
Pack of 6 cards

Price per pack ex VAT when you buy

1+
2+
£2.40
£2.30

Pack of 6 Carson Higham wholesale birthday cards of the same...

More details
Pack of 6 cards

Price per pack ex VAT when you buy

1+
2+
£2.40
£2.30

Pack of 6 Carson Higham wholesale birthday cards of the same...

More details
Pack of 6 cards

Price per pack ex VAT when you buy

1+
2+
£2.40
£2.30

Pack of 6 Carson Higham wholesale birthday cards of the same...

More details
Pack of 6 cards

Price per pack ex VAT when you buy

1+
2+
£2.40
£2.30

Pack of 6 Carson Higham wholesale birthday cards of the same...

More details
Pack of 6 cards

Price per pack ex VAT when you buy

1+
2+
£2.40
£2.30

Pack of 6 age cards of the same colourful design.These ...

More details
Pack of 6 cards

Price per pack ex VAT when you buy

1+
2+
£2.40
£2.30

Pack of 6 age cards of the same colourful design.These ...

More details
Pack of 6 cards

Price per pack ex VAT when you buy

1+
2+
£2.40
£2.30

Pack of 6 age cards of the same colourful design.These ...

More details
Pack of 6 cards

Price per pack ex VAT when you buy

1+
2+
£2.40
£2.30

Pack of 6 age cards of the same colourful design.These ...

More details
Pack of 6 cards

Price per pack ex VAT when you buy

1+
2+
£2.40
£2.30

Pack of 6 Carson Higham wholesale birthday cards of the same...

More details
Pack of 6 cards

Price per pack ex VAT when you buy

1+
2+
£2.40
£2.30

Pack of 6 Carson Higham wholesale birthday cards of the same...

More details
Pack of 6 cards

Price per pack ex VAT when you buy

1+
2+
£2.40
£2.30

Pack of 6 Carson Higham wholesale birthday cards of the same...

More details
Pack of 6 cards

Price per pack ex VAT when you buy

1+
2+
£2.40
£2.30

Pack of 6 Carson Higham wholesale birthday cards of the same...

More details
Pack of 6 cards

Price per pack ex VAT when you buy

1+
2+
£2.40
£2.30

Pack of 6 Carson Higham greeting cards of the same colourful...

More details
Pack of 6 cards

Price per pack ex VAT when you buy

1+
2+
£2.40
£2.30

Pack of 6 Carson Higham greeting cards of the same colourful...

More details
Pack of 6 cards

Price per pack ex VAT when you buy

1+
2+
£2.40
£2.30

Pack of 6 Carson Higham greeting cards of the same colourful...

More details
Pack of 6 cards

Price per pack ex VAT when you buy

1+
2+
£2.40
£2.30

Pack of 6 Carson Higham greeting cards of the same colourful...

More details
Pack of 6 cards

Price per pack ex VAT when you buy

1+
2+
£2.40
£2.30

Pack of 6 Carson Higham greeting cards of the same colourful...

More details
Pack of 6 cards

Price per pack ex VAT when you buy

1+
2+
£2.40
£2.30

Pack of 6 Carson Higham greeting cards of the same colourful...

More details
Pack of 6 cards

Price per pack ex VAT when you buy

1+
2+
£2.40
£2.30

Pack of 6 Carson Higham birthday cards of the same colourful...

More details
Pack of 6 cards

Price per pack ex VAT when you buy

1+
2+
£2.40
£2.30

Pack of 6 Carson Higham birthday cards of the same colourful...

More details
Pack of 6 cards

Price per pack ex VAT when you buy

1+
2+
£2.40
£2.30

Pack of 6 Carson Higham wholesale birthday cards of the same...

More details
Pack of 6 cards

Price per pack ex VAT when you buy

1+
2+
£2.40
£2.30

Pack of 6 Carson Higham birthday cards of the same colourful...

More details
Pack of 6 cards

Price per pack ex VAT when you buy

1+
2+
£2.40
£2.30

Pack of 6 Carson Higham birthday cards of the same contempor...

More details
Pack of 6 cards

Price per pack ex VAT when you buy

1+
2+
£2.40
£2.30

Pack of 6 Carson Higham wholesale birthday cards of the same...

More details
Pack of 6 cards

Price per pack ex VAT when you buy

1+
2+
£2.40
£2.30

Pack of 6 Carson Higham wholesale cards of the same design w...

More details
Pack of 6 cards

Price per pack ex VAT when you buy

1+
2+
£2.40
£2.30

Pack of 6 Carson Higham wholesale birthday cards of the same...

More details